2023 Property Network Summer Ball
Thank you to all who attended the Shire Property Summer Ball. A huge thank you to our photographer for the evening Spike, who took over 300 photos. Please feel free to download the photos for free.
Event Charity Partner : World Scout Jamboree 2023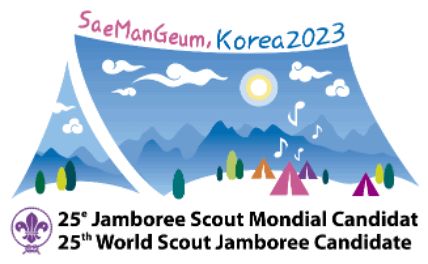 A world scout jamboree is an event for young people aged between 14 and 18. It is a gathering of Scouts and Guides from all over the world for an exciting programme of globaldevelopment, peace, cultural understanding, adventure, fun and fiendship.
The 25th world scout jamboree will take place in SaeManGeum, Jelloabuk-do, South Korea from the 1 to the 12 August 2023.
If you would like to donate to this years selected charity, please scan one of the quick links above or visit
scouts.org
2023-Property-Network-2607

2023-Property-Network-2608

2023-Property-Network-2609

2023-Property-Network-2610

2023-Property-Network-2614

2023-Property-Network-2615

2023-Property-Network-2618

2023-Property-Network-2624

2023-Property-Network-2626

2023-Property-Network-2628

2023-Property-Network-2629

2023-Property-Network-2631

2023-Property-Network-2633

2023-Property-Network-2634

2023-Property-Network-2635

2023-Property-Network-2636

2023-Property-Network-2641

2023-Property-Network-2642

2023-Property-Network-2644

2023-Property-Network-2646

2023-Property-Network-2648

2023-Property-Network-2650

2023-Property-Network-2651

2023-Property-Network-2653

2023-Property-Network-2654

2023-Property-Network-2656

2023-Property-Network-2657

2023-Property-Network-2658

2023-Property-Network-2659

2023-Property-Network-2660

2023-Property-Network-2661

2023-Property-Network-2662

2023-Property-Network-2663

2023-Property-Network-2665

2023-Property-Network-2667

2023-Property-Network-2669

2023-Property-Network-2670

2023-Property-Network-2672

2023-Property-Network-2673

2023-Property-Network-2674

2023-Property-Network-2675

2023-Property-Network-2676

2023-Property-Network-2677

2023-Property-Network-2679

2023-Property-Network-2680

2023-Property-Network-2681

2023-Property-Network-2683

2023-Property-Network-2685

2023-Property-Network-2686

2023-Property-Network-2687

2023-Property-Network-2689

2023-Property-Network-2692

2023-Property-Network-2693

2023-Property-Network-2694

2023-Property-Network-2695

2023-Property-Network-2697

2023-Property-Network-2698

2023-Property-Network-2699

2023-Property-Network-2701

2023-Property-Network-2702

2023-Property-Network-2704

2023-Property-Network-2705

2023-Property-Network-2706

2023-Property-Network-2707

2023-Property-Network-2709

2023-Property-Network-2711

2023-Property-Network-2713

2023-Property-Network-2714

2023-Property-Network-2715

2023-Property-Network-2717

2023-Property-Network-2718

2023-Property-Network-2719

2023-Property-Network-2720

2023-Property-Network-2721

2023-Property-Network-2722

2023-Property-Network-2723

2023-Property-Network-2724

2023-Property-Network-2726

2023-Property-Network-2727

2023-Property-Network-2728

2023-Property-Network-2731

2023-Property-Network-2732

2023-Property-Network-2735

2023-Property-Network-2736

2023-Property-Network-2739

2023-Property-Network-2740

2023-Property-Network-2741

2023-Property-Network-2742

2023-Property-Network-2744

2023-Property-Network-2746

2023-Property-Network-2747

2023-Property-Network-2750

2023-Property-Network-2752

2023-Property-Network-2754

2023-Property-Network-2755

2023-Property-Network-2757

2023-Property-Network-2758

2023-Property-Network-2759

2023-Property-Network-2760

2023-Property-Network-2761

2023-Property-Network-2762

2023-Property-Network-2763

2023-Property-Network-2764

2023-Property-Network-2766

2023-Property-Network-2767

2023-Property-Network-2768

2023-Property-Network-2769

2023-Property-Network-2770

2023-Property-Network-2771

2023-Property-Network-2772

2023-Property-Network-2773

2023-Property-Network-2774

2023-Property-Network-2775

2023-Property-Network-2776

2023-Property-Network-2778

2023-Property-Network-2779

2023-Property-Network-2780

2023-Property-Network-2781

2023-Property-Network-2782

2023-Property-Network-2783

2023-Property-Network-2785

2023-Property-Network-2786

2023-Property-Network-2787

2023-Property-Network-2788

2023-Property-Network-2789

2023-Property-Network-2790

2023-Property-Network-2791

2023-Property-Network-2792

2023-Property-Network-2793

2023-Property-Network-2794

2023-Property-Network-2795

2023-Property-Network-2797

2023-Property-Network-2801

2023-Property-Network-2803

2023-Property-Network-2805

2023-Property-Network-2806

2023-Property-Network-2807

2023-Property-Network-2808

2023-Property-Network-2811

2023-Property-Network-2812

2023-Property-Network-2813

2023-Property-Network-2814

2023-Property-Network-2816

2023-Property-Network-2817

2023-Property-Network-2818

2023-Property-Network-2819

2023-Property-Network-2820

2023-Property-Network-2821

2023-Property-Network-2824

2023-Property-Network-2826

2023-Property-Network-2828

2023-Property-Network-2829

2023-Property-Network-2830

2023-Property-Network-2831

2023-Property-Network-2833

2023-Property-Network-2835

2023-Property-Network-2836

2023-Property-Network-2837

2023-Property-Network-2838

2023-Property-Network-2839

2023-Property-Network-2840

2023-Property-Network-2843

2023-Property-Network-2846

2023-Property-Network-2849

2023-Property-Network-2851

2023-Property-Network-2852

2023-Property-Network-2853

2023-Property-Network-2854

2023-Property-Network-2856

2023-Property-Network-2857

2023-Property-Network-2858

2023-Property-Network-2860

2023-Property-Network-2861

2023-Property-Network-2863

2023-Property-Network-2864

2023-Property-Network-2866

2023-Property-Network-2867

2023-Property-Network-2868

2023-Property-Network-2869

2023-Property-Network-2870

2023-Property-Network-2871

2023-Property-Network-2872

2023-Property-Network-2873

2023-Property-Network-2875

2023-Property-Network-2876

2023-Property-Network-2877

2023-Property-Network-2878

2023-Property-Network-2880

2023-Property-Network-2882

2023-Property-Network-2884

2023-Property-Network-2887

2023-Property-Network-2889

2023-Property-Network-2890

2023-Property-Network-2891

2023-Property-Network-2895

2023-Property-Network-2896

2023-Property-Network-2897

2023-Property-Network-2899

2023-Property-Network-2904

2023-Property-Network-2908

2023-Property-Network-2911

2023-Property-Network-2912

2023-Property-Network-2913

2023-Property-Network-2915

2023-Property-Network-2917

2023-Property-Network-2919

2023-Property-Network-2920

2023-Property-Network-2922

2023-Property-Network-2924

2023-Property-Network-2926

2023-Property-Network-2927

2023-Property-Network-2928

2023-Property-Network-2929

2023-Property-Network-2930

2023-Property-Network-2933

2023-Property-Network-2935

2023-Property-Network-2940

2023-Property-Network-2942

2023-Property-Network-2944

2023-Property-Network-2947

2023-Property-Network-2950

2023-Property-Network-2951

2023-Property-Network-2953

2023-Property-Network-2954

2023-Property-Network-2956

2023-Property-Network-2957

2023-Property-Network-2962

2023-Property-Network-2964

2023-Property-Network-2965

2023-Property-Network-2967

2023-Property-Network-2969

2023-Property-Network-2970

2023-Property-Network-2971

2023-Property-Network-2972

2023-Property-Network-2973

2023-Property-Network-2976

2023-Property-Network-2977

2023-Property-Network-2979

2023-Property-Network-2981

2023-Property-Network-2983

2023-Property-Network-2987

2023-Property-Network-2988

2023-Property-Network-2992

2023-Property-Network-2995

2023-Property-Network-2997

2023-Property-Network-2999

2023-Property-Network-3001

2023-Property-Network-3002

2023-Property-Network-3003

2023-Property-Network-3004

2023-Property-Network-3005

2023-Property-Network-3006

2023-Property-Network-3008

2023-Property-Network-3011

2023-Property-Network-3012

2023-Property-Network-3015

2023-Property-Network-3017

2023-Property-Network-3019

2023-Property-Network-3020

2023-Property-Network-3021

2023-Property-Network-3025

2023-Property-Network-3030

2023-Property-Network-3035

2023-Property-Network-3039

2023-Property-Network-3040

2023-Property-Network-3042

2023-Property-Network-3043

2023-Property-Network-3044

2023-Property-Network-3045

2023-Property-Network-3046

2023-Property-Network-3047

2023-Property-Network-3050

2023-Property-Network-3051

2023-Property-Network-3052

2023-Property-Network-3053

2023-Property-Network-3055

2023-Property-Network-3056

2023-Property-Network-3057

2023-Property-Network-3058

2023-Property-Network-3060

2023-Property-Network-3062

2023-Property-Network-3067

2023-Property-Network-3070

2023-Property-Network-3072

2023-Property-Network-3074

2023-Property-Network-3078

2023-Property-Network-3079

2023-Property-Network-3083

2023-Property-Network-3087

2023-Property-Network-3088

2023-Property-Network-3089

2023-Property-Network-3090

2023-Property-Network-3091

2023-Property-Network-3092

2023-Property-Network-3094

2023-Property-Network-3096

2023-Property-Network-3098

2023-Property-Network-3099

2023-Property-Network-3100